The Levant
is the name usually given to the wind coming from the east on the Mediterranean coast of Spain and, in general, throughout the western Mediterranean. It is also the most pronounced wind across the Strait, which can produce winds of 20-40 knots.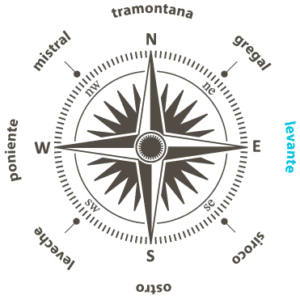 The house
Levante is a one-storey wooden house of about 70 m2 and about 220 m2 of totally private plot, ideal for families and friends.
It has 3 bedrooms with capacity for 6 people, living room kitchen, separate shower and large solarium.
The house is located in a quiet, privileged and charming corner of 6 winds.
The plot
250 m2 of private plot.
Large covered terrace for the enjoyment of tenants with barbecue. It also includes an outdoor shower, sun loungers and an umbrella.