The west
Poniente is traditionally the cardinal point west, giving its name to the wind blowing from the west. It is also called occidente, favonio, vespero or espero.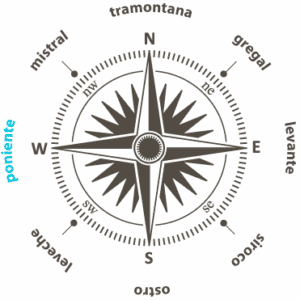 The house
Poniente is a cozy and small studio, ideal for couples.
It has a room with a kitchen equipped with induction hob, microwave and refrigerator, SMART TV and 135 cm bed and a separate bathroom.
The house is located in a quiet, privileged and charming corner of 6 winds.
The plot
200 m2 of private plot with everything you need for a romantic evening.
Independent barbecue very close to the pool.